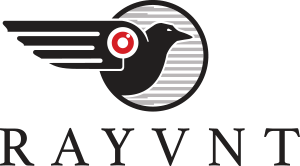 Rayvnt™, designed and created for law enforcement, emergency response and security organizations, is a risk management and crisis resolution technology that delivers 24/7 automated risk monitoring via open source media and social media alerts for real-time situational awareness and enterprise-wide visibility to events. The Rayvnt™ solution provides an unparalleled capability to mitigate risk through effective crisis management in a visual, quantifiable and cohesive way.  Applying this solution, organizations remain informed about threats as they arise with less than a 60-second lag time from identification and allowing them to adjust their security posture accordingly.
Rayvnt™ provides an automated, early-warning system that enables monitoring of various levels of risk for subtle yet dangerous signs of worsening security conditions.  Using Rayvnt™ technologies, our clients are uniquely capable of monitoring emerging incidents such as terrorist activities, fires, active-shooter situations, and explosions, occurring within defined, large-scale geofenced regions on a 24/7 basis.  Rayvnt™ provides a cohesive platform through which security leaders can easily protect their digital and physical domains from one centralized, easy-to-use web and mobile application portal.
Mobility is at the center of our solution because we understand the importance of providing all users with alert notification tools via emails and through our mobile App that powers actionable intelligence resulting in a unified, targeted response and accelerated crisis resolution.
A key benefit of the Rayvnt™ solution is the ease with which it can be accessed and effectively managed. Rayvnt is easy to interpret, requiring little training and without any prerequisite for advanced IT skill sets that may otherwise be necessary to benefit from the system's capabilities.  This situational awareness, cloud-based software enables its users to step back and look at the full risk and threat picture with the touch of a button. Rayvnt™ helps to solve 21st century complexities by empowering law enforcement and security agencies with the tools necessary to stay informed and safe and to mitigate threats.